EO Africa F2F Training #2: Earth Observations for Water Resources Assessment and Monitoring
May 15, 2022

-

May 19, 2022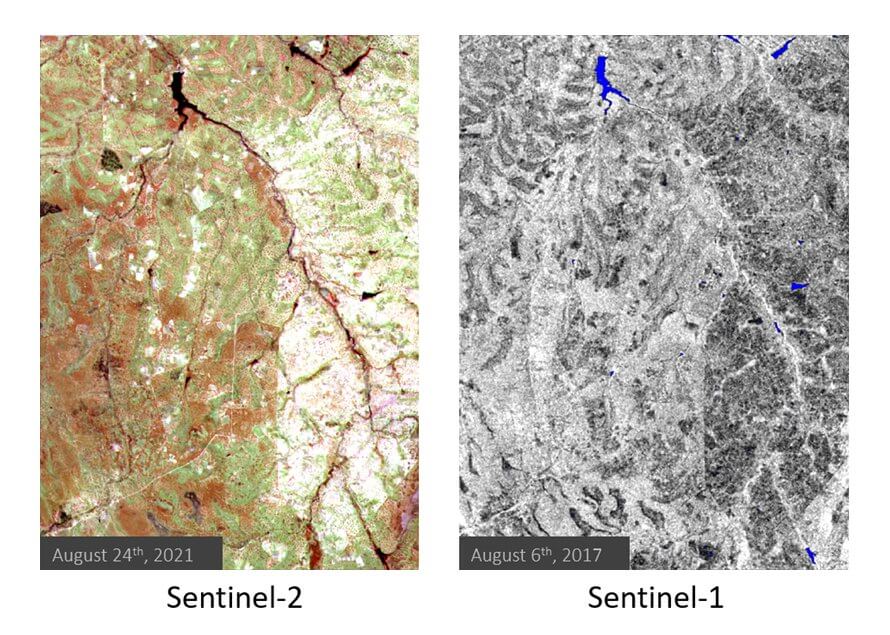 The second face to face (F2F) course of the EO AFRICA R&D Facility will take place in Accra, Ghana, immediately after the United Nations/Ghana 5th International Conference on the Use of Space Technologies for Water Resources Management.
Deadline for applications: April 25th, 2022
In this course, participants will get an introduction to cloud-based image analysis techniques for surface water resources assessment and monitoring with a focus on surface water bodies and wetland dynamics. The training includes face-to-face lecturing and sets of short videos combined with reading material to provide the theoretical background. Hands-on exercises will demonstrate the applications of the methods.
Upon completion of this course, the participant will:
Know the main satellites to be used for water body monitoring,
Describe the main characteristics of the products derived from those satellites,
Compare the use of active and passive EO for water body mapping,
Describe the procedures for both types of images to analyse water resources,
Explain accuracies and crucial points of attention in the process of image analyses,
Apply virtual research environments (VREs) and cloud-based image analysis techniques,
Construct time series of water body maps,
Practice the use of open-source software in VREs for image processing.
Who can participate?
Space is limited to max. 25 Participants. Participants will be selected on the basis of their academic background, work experience and motivation to participate. If you are selected you will receive a confirmation e-mail with further information by April 29, 2022.
Participants should reside in one of the African countries, should have an academic background related to Water Resources Management, Irrigation, Agriculture or similar, and have knowledge of basic Earth Observations techniques and principles. Young researchers in this field are encouraged to apply!
Language: English
Schedule:
Each day will consist of morning and afternoon sessions with total duration of 6 hours. The sessions will focus on the introduction to the general set-up of the EO AFRICA R&D Facility, introduction to the Copernicus Program, the cloud computing environment, EO data access, passive and active EO data processing including practical hands-on sessions. Participants will be asked to present a short case study based on water resources monitoring in their region of interest.
Morning session – 9:00 – 12:00 – 3 hours.
Lunch break at 12:00 – 13:00.
Afternoon session 13:00 – 16:00 – 3 hours.
Certificate of completion:
All participants who will complete the course and present their individual case study will receive a Certificate of completion issued by the EO AFRICA R&D Facility.
Technical requirements:
Participants are requested to bring their own (updated) laptop.
It is strongly advised that the participants follow the first 2 On-line courses of the EO Africa R&D Space Academy ("Cloud Computing and Algorithms for EO Analyses" and "Principles of and advances in Earth Observation"). The courses are currently closed but participants will get access upon acceptance for this Face to Face course.
Cost:
Attendance to the training course is free of charge.
Participants will need to arrange and pay their own travel and accommodation. The Facility can sponsor up to GHS 1.612 (or the equivalent of EUR 200) to cover such expenses. We have arranged accommodation at the ERATA hotel at a reduced rate of GHS 350 per day. Should you want to apply for this funding, please indicate it in the application form.
More information:
The course is organised in the context of the EO AFRICA R&D. To know more about upcoming face-to-face trainings in this series, visit the EO Africa R&D Space Academy website.
Other resources from EO AFRICA R&D:
– Webinar Series on EO for Water and Food Security
– MOOC on Drought Assessment and Monitoring from Space