WHY THE MEDITERRANEAN INITIATIVE
The future of the Mediterranean Basin's key natural resources, i.e. water, coastlines, biodiversity and soils, is threatened by a number of pressures acting simultaneously and in many cases chronically, including urbanization, industrialization, the expansion of intensive agriculture activities and aquaculture, the unsustainable exploitation of natural resources (85% of Mediterranean fish stocks are overfished), offshore hydrocarbons exploration and extraction, maritime traffic, and other pressures as noise pollution, invasion of non-indigenous species, sea-floor integrity or changes in hydrographic conditions. The fragility of the region is further aggravated by its sensitivity to climate change.
In this context, the overarching objectives  of the initiative is to demonstrate the benefit and utility of EO-derived information to enhance the scientific understanding of the many different stressors threatening the Mediterranean region, support regional monitoring priorities, and achieve measurable progress in embedding EO-derived information into the strategies and cooperation actions within the regions.
ACCESS RELEVANT DOCUMENTATION AND TECHNICAL RESOURCES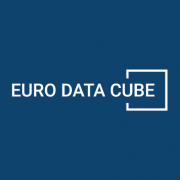 A data cube service as Earth Observation Factory
MEDITERRANEAN REGIONAL INITIATIVE PROJECTS