SMOS Space Weather
November 14 @ 13:00

-

17:00

UTC+2
ESA-ESRIN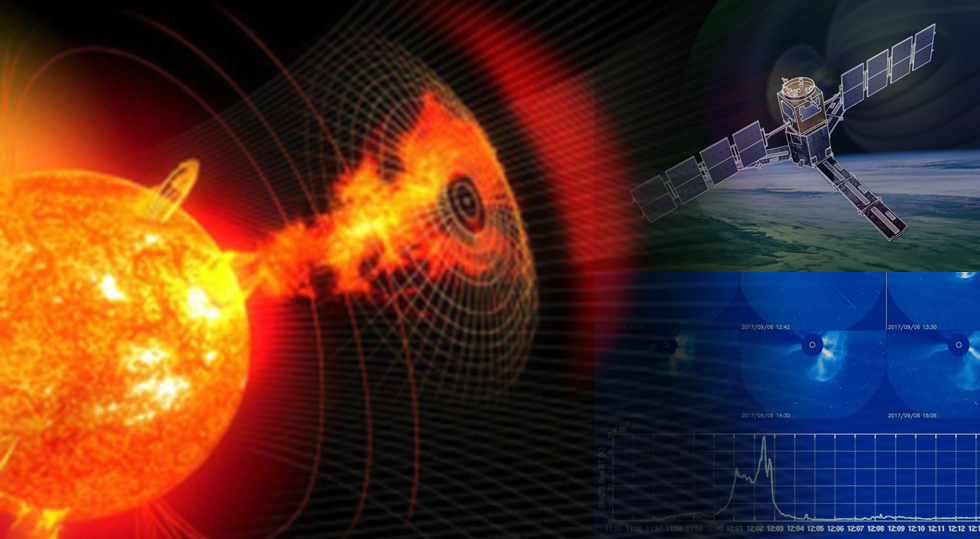 The workshop will:
report the results of ESA projects exploring usage of SMOS dataset to retrieve L-band Solar Flux and Total Electron Content of the atmosphere
collect feedback and interest from the Space Weather Community and Solar scientist about novel operational products and future joint studies focused to assess the impact of SMOS dataset in Space Weather models and/or applications.
Final agenda will be available by 31 October 2022.
Participants are welcomed to attend the workshop in presence at ESRIN or in virtual mode by teleconference. Please confirm your attendance by 15 October 2022 to Raffaele.Crapolicchio@esa.int.
References
Flores-Soriano, C. Cid, R. Crapolicchio, "Validation of the SMOS Mission for Space Weather Operations: The Potential of Near Real-Time Solar Observation at 1.4 GHz", Space Weather, vol. 9, issue 3, March 2021, doi: 10.1029/2020SW002649.
R. Rubino et al., "Deriving VTEC Maps from SMOS Radiometric Data," Remote Sens., vol. 12, no. 10, 1604, May 2020, doi: 10.3390/rs12101604.