11th Advanced Training Course on Land Remote Sensing
November 21, 2022

-

November 25, 2022
Institute of Advanced Studies Kőszeg (iASK), Hungary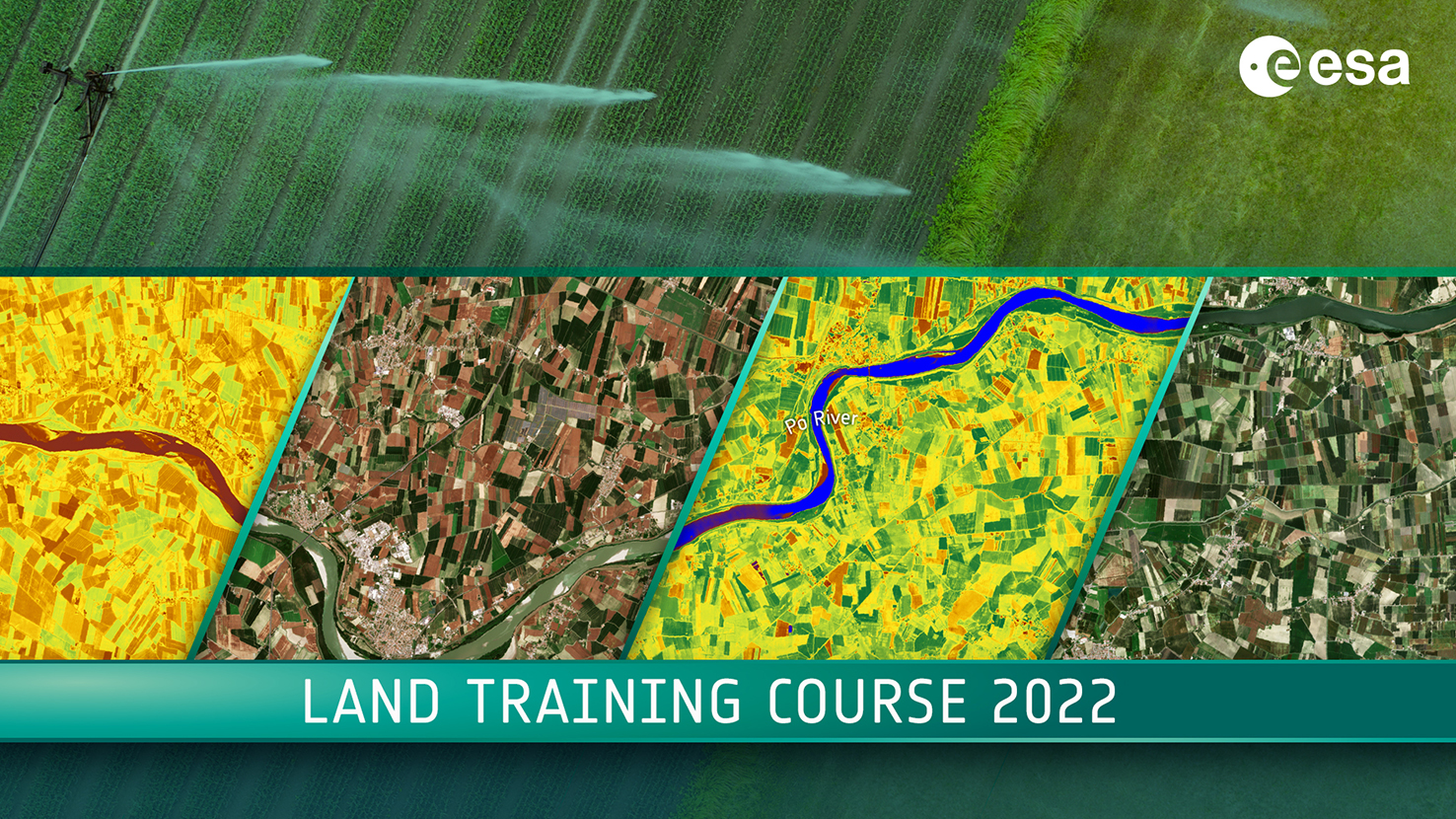 Background
The European Space Agency (ESA) is organising an Advanced Training Course on Land Remote Sensing with the focus on Agriculture and Water in collaboration with the Institute of Advanced Studies Kőszeg (iASK). This course is dedicated to training the next generation of Earth Observation (EO) scientists and experts working in Agriculture and Water domain to exploit data from EO multispectral, hyperspectral and SAR missions (e.g. the Copernicus Sentinels) for science and applications development. The course is part of ESA's EO Science for Society – Scientific Exploitation element of EOEP-5 (the fifth cycle of ESA's Earth Observation Envelope Programme).
Objectives
The Advanced Training Course on Land Remote Sensing – EO for Agriculture and Water aims at:
Training the next generation of scientists and professionals on remote sensing for agriculture and water cycle in agriculture
Explaining the theoretical principles, processing algorithms and data products from multiple sources including multispectral, hyperspectral and SAR EO data for agriculture and water
Introducing tool and methods for the exploitation of EO satellite data, in particular the Sentinels and new hyperspectral missions
Stimulating the exploitation of EO in the domain of agriculture, water cycle, evapotranspiration, irrigation etc.
Demonstrating cloud-based, large-scale processing of EO data
Topics
The training will include theory and hands-on sessions on the following topics:
Introduction to status of relevant missions including Sentinels in operation and under development, Earth Explorer FLEX, EnMap and PRISMA
Crop mapping and monitoring of vegetation biophysical parameters
Estimation of land surface temperature, evapotranspiration and soil moisture
Irrigation mapping, detection, quantification and management
Drought monitoring and water use efficiency estimation
Time series smoothing and analysis
Multisource data analysis
Use of hyperspectral and thermal data in addition to optical and microwave
In-situ data collection and preparation
Training on the use of SNAP toolbox
Participation
The 5-day course will be held from 21 to 25 November 2022 at the Institute of Advanced Studies Kőszeg (iASK), Hungary. Post graduate, PhD students, post-doctoral research scientists and professionals from European countries and Canada interested in the applications of Earth Observation in Agriculture and Water cycle in agriculture are welcome to apply for the course. Research scientists, students, EO professionals from all other countries are also welcome to apply, subject to availability of space.
Application
Create a user account in the ConfTool portal and fill in the online application form
Enter a title and short abstract for a poster to be presented in the poster session (mandatory)
Upload a reference letter from an academic referee or employer (mandatory)
After acceptance to the course, provide the full poster. Guidelines for the poster preparation will be sent in due time.
Important Notes
The application will be considered completed once the poster abstract and reference letter have been submitted
Number of participants is limited to a maximum of 60 students and is subject to a selection procedure by the organising committee.
The academic referee will be notified once the application has been submitted
Notification of acceptance will be sent in early October 2022
No participation fee is foreseen. If allowed to travel, participants are expected to cover their own travel and accommodation expenses (financial support is not available)
The official language of the training course is English.
Programme
Please find HERE the training course programme including the classrooms where lectures/exercises will be held.
Please note that all times are shown in CET.
For further information, please go to the main website at https://landtraining2022.esa.int

#ESALTC2022