10th ESA Advanced Training Course on Land Remote Sensing 2021
September 20, 2021

-

September 24, 2021
Faculty of Civil and Geodetic Engineering (FGG)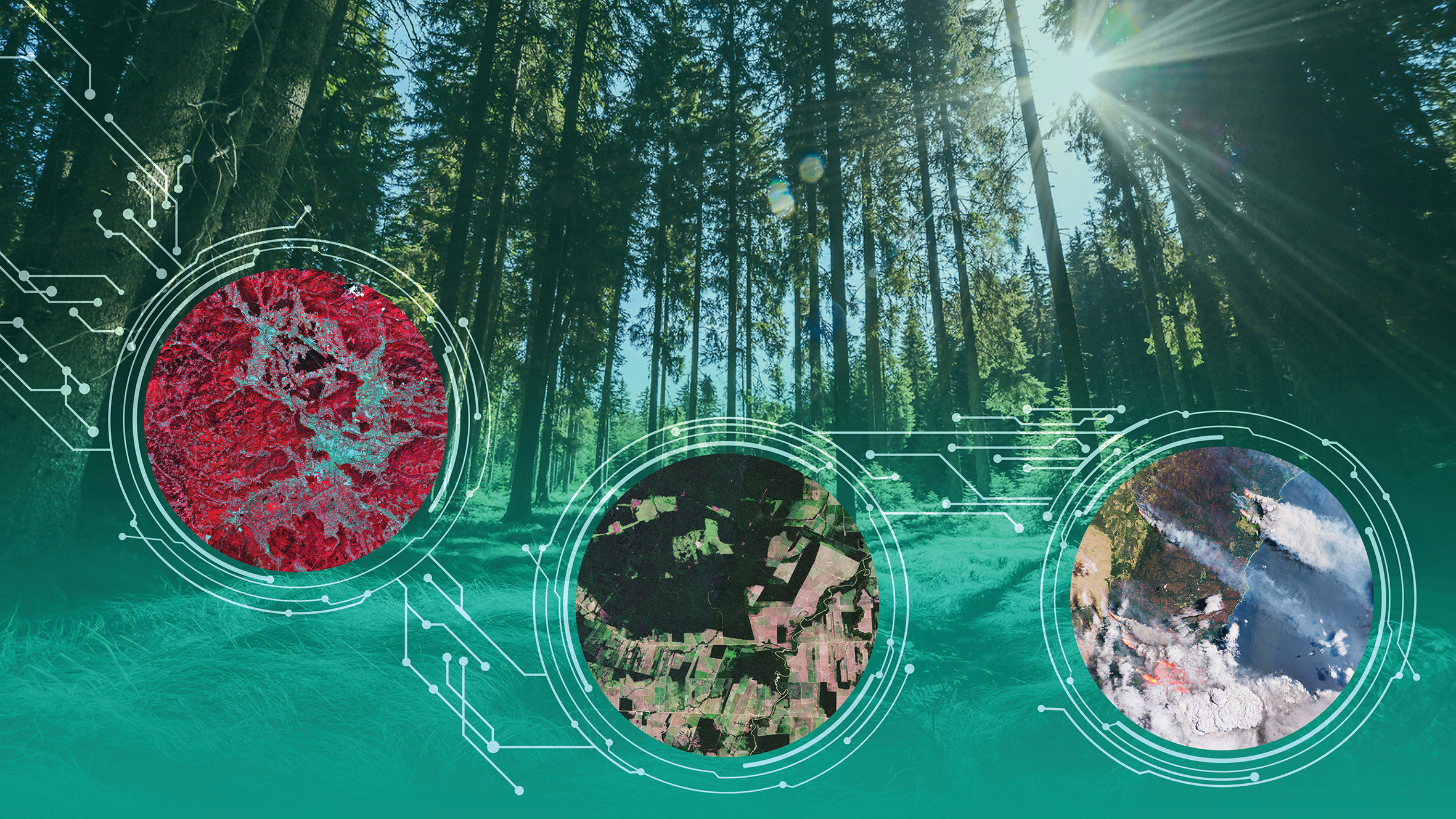 EO and AI for Forestry
This course was dedicated to training the next generation of Earth Observation (EO) scientists and experts working in forestry domain to exploit data from EO missions (e.g. the Copernicus Sentinels) and use Artificial Intelligence (AI) for science and applications development.
The training included theory and hands-on sessions on the following topics:
Introduction to the Sentinel-1 and Sentinel-2 missions and their performance
Introduction to ESA BIOMASS mission
Natural disturbances of forests
Forest cover monitoring and change detection with optical and SAR remote sensing
Forest fires detection with optical and thermal remote sensing
Deforestation and forest degradation
PolInSAR and TomoSAR for forests
Forest structure and biomass retrieval using SAR
Accuracy in forest mapping
S2 and Landsat timeseries for forests monitoring
AI for forests
Training on the use of ESA SNAP toolbox
The course was held as a hybrid event. If allowed to travel, lecturers and participants were encouraged to attend on-site at the University of Ljubljana. Participants who could not travel due to the COVID-19 related regulations had the option to participate online.
Access here below the full programme and the training materials (videos of the sessions, theory slides, practical slides and datasets).