3rd EUMETSAT/ESA/ECMWF joint training in atmospheric composition
December 6, 2021

-

December 17, 2021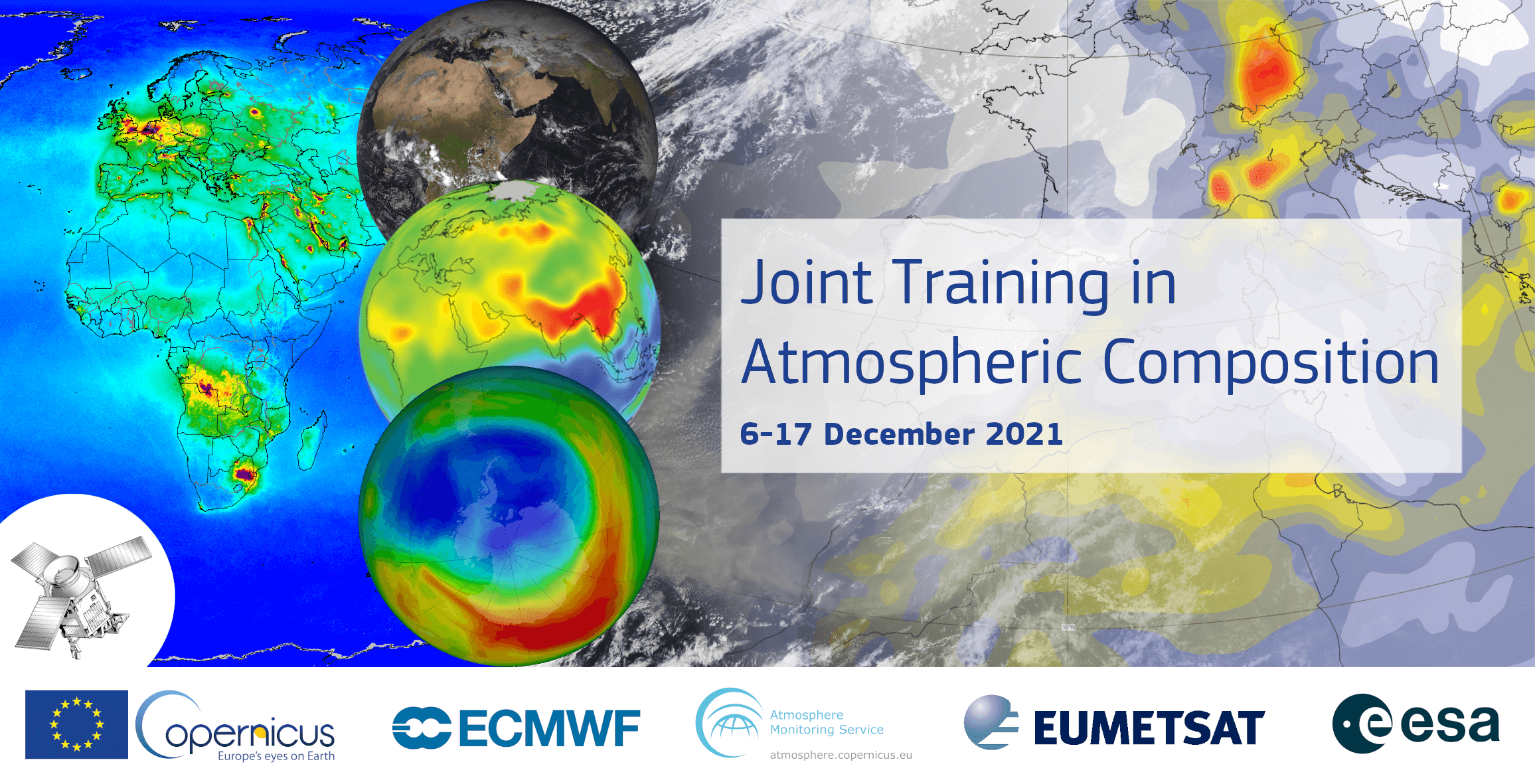 The European Space Agency (ESA), the European Organisation for the Exploitation of Meteorological Satellites (EUMETSAT), the European Center for Medium-Range Weather Forecasts (ECMWF) with the Copernicus Atmosphere Monitoring Service (CAMS) organised the third joint training course on Atmospheric Composition from 6 to 17 December 2021.
The training presented the state-of-the-art in atmospheric monitoring and modelling. It aimed to provide an end-to-end overview of observations, remote sensing, modelling, data assimilation and applications; and to enhance the capacity to access and analyse data. The training course also aimed to foster collaboration amongst participants and encouraged the development of individual and team projects using the data, resources and methodologies presented.
This event was attended by more than 700 early-career scientists, researchers from academia and research institutes, young scientists from industry, and users interested in atmospheric composition monitoring and modelling.
Main topics of the training:
Atmospheric processes: Chemical species, aerosols, GHG
Modelling: Global / regional; analysis / re-analysis / forecast; bias correction & downscaling; inverse modelling / DA
Emissions: Inventories, inverse modelling, anthropogenic effects (link to COVID)
Observations: Spaceborne, in-situ, remote sensing retrievals
Operational applications and services: Policies; public & private sector needs; applications & services.
The training took place entirely online with five days of lectures and practical sessions distributed over two weeks.
This event followed the first joint course (2019) and the second joint course (2020).
Access here below the full programme and the training materials (videos of the sessions, theory slides, info about the practical  sessions)