Training Session on Monitoring Wildfires using EO Browser (Spanish)
September 26, 2022 @ 16:00

-

17:30

CEST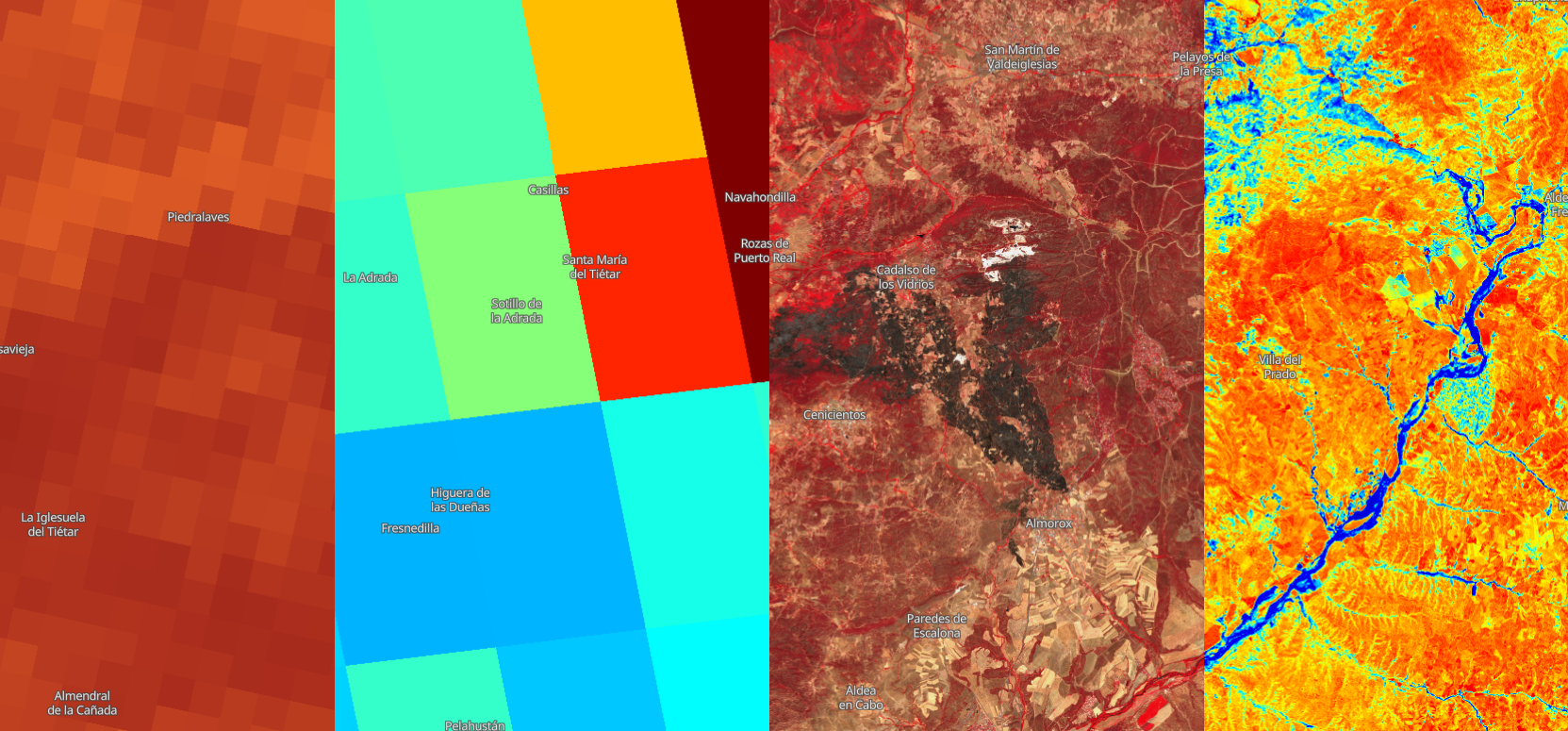 ESA, the Water Observatory of the Faculty of Science and Technology of the National University of Itapúa, the Space Agency of Paraguay and the Joint Commission from Argentina and Paraguay for the Paraná River organised an online training session dedicated to accessing Copernicus Sentinel data using EO Browser.
The training session covered the monitoring of wildfires using Copernicus Sentinel-2, Sentinel-3, and Sentinel-5p data.
This session was online, and included an introduction and demonstration of how to use EO Browser for wildfire monitoring, as well as a guided practical where participants could familiarise themselves with EO Browser and how it can be used to explore Copernicus Sentinel data.
The session was held online in Spanish, and had 426 registered participants. The participants were students, researchers, academics and professionals from national and international organizations. They were mostly from Latin American countries (Paraguay, Brazil, Argentina, Peru, Colombia, Ecuador, Mexico, Guatemala, El Salvador, Chile and Bolivia) but also from The Netherlands and Spain.
More information can be found on the event website.
All materials used for the session (slides, video recording, and auxiliary data) can be found using the resource link below (under the section about forestry and with the tittle "Monitoreo de incendios con Sentinel-2, Sentinel-3 y Sentinel-5P en EO Browser")
---
La ESA, el Observatorio del Agua de la Facultad de Ciencia y Tecnología de la Universidad Nacional de Itapúa, la Agencia Espacial de Paraguay y la Comisión Conjunta de Argentina y Paraguay para el Río Paraná organizaron una sesión de formación en línea dedicada al acceso a los datos de Copernicus Sentinel mediante EO Browser.
La sesión de formación cubrió el seguimiento de los incendios forestales utilizando los datos de Copernicus Sentinel-2, Sentinel-3, y Sentinel-5p.
Esta sesión fue online, e incluyó una introducción y demostración de cómo utilizar EO Browser para la monitorización de incendios forestales, así como una práctica guiada en la que los participantes pudieron familiarizarse con EO Browser y con su uso para explorar los datos de Copernicus Sentinel.
La sesión se celebró online en español y contó con 426 participantes inscritos. Los participantes eran estudiantes, investigadores, académicos y profesionales de organizaciones nacionales e internacionales. Procedían en su mayoría de países latinoamericanos (Paraguay, Brasil, Argentina, Perú, Colombia, Ecuador, México, Guatemala, El Salvador, Chile, Bolivia) pero tambien de Holanda y España.
Se puede encontrar más información en el sitio web del evento.
Todo el material utilizado para la sesión (diapositivas, grabación de vídeo y datos auxiliares) puede encontrarse en el siguiente enlace (en la seccion dedicada a bosques y con el titulo "Monitoreo de incendios con Sentinel-2, Sentinel-3 y Sentinel-5P en EO Browser")

Featured image : Madrid, Spain. Contains modified Copernicus Sentinel data (2022) processed by ESA with Sentinel Hub EO Browser.