EO science for society (EOEP-5 Block 4) industry info day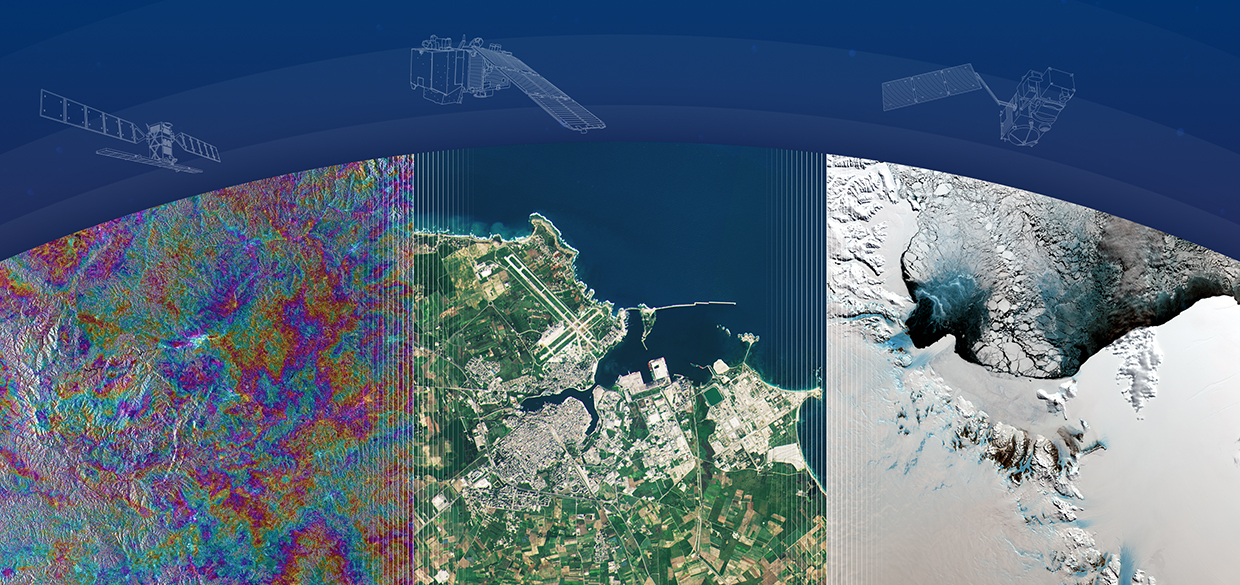 The conference brought together representatives from universities, start-ups, value-adders, industry, ESA Member States and cooperating states to explore new opportunities in research applications, platforms and market development under EO Science for Society.
EOEP-5 (Earth Observation Envelope Programme-5) is ESA's next-generation scientific Earth observation programme, which promotes European Earth science and the economic benefits it brings, fosters technology development and addresses societal challenges.
The programme is divided into four 'blocks'. Block 4 focuses on how Earth observation science can benefit society. This includes the development of space-based services to meet global challenges related to food, water and climate change, increasing the exploitation of data through community engagement and using satellite data to meet the UN sustainable development goals.
Replay the live webstreaming of the day:
Download the Opening presentation and ESA presentations.
Programme (all times in CEST):
10:00   Welcome
10:15   Introduction to EOEP-5 Block 4
10:30   Scientific exploitation
11:00   Exploitation platforms: federation and collaborative platforms, public benefits, regional initiatives, industry growth
12:00   Sustainable development
12:15   Block 4 open call mechanism
12:30   Question/answer session
13:00   End of live coverage