EO Africa F2F Training #1: Advances in Earth Observation
February 7, 2022

-

February 11, 2022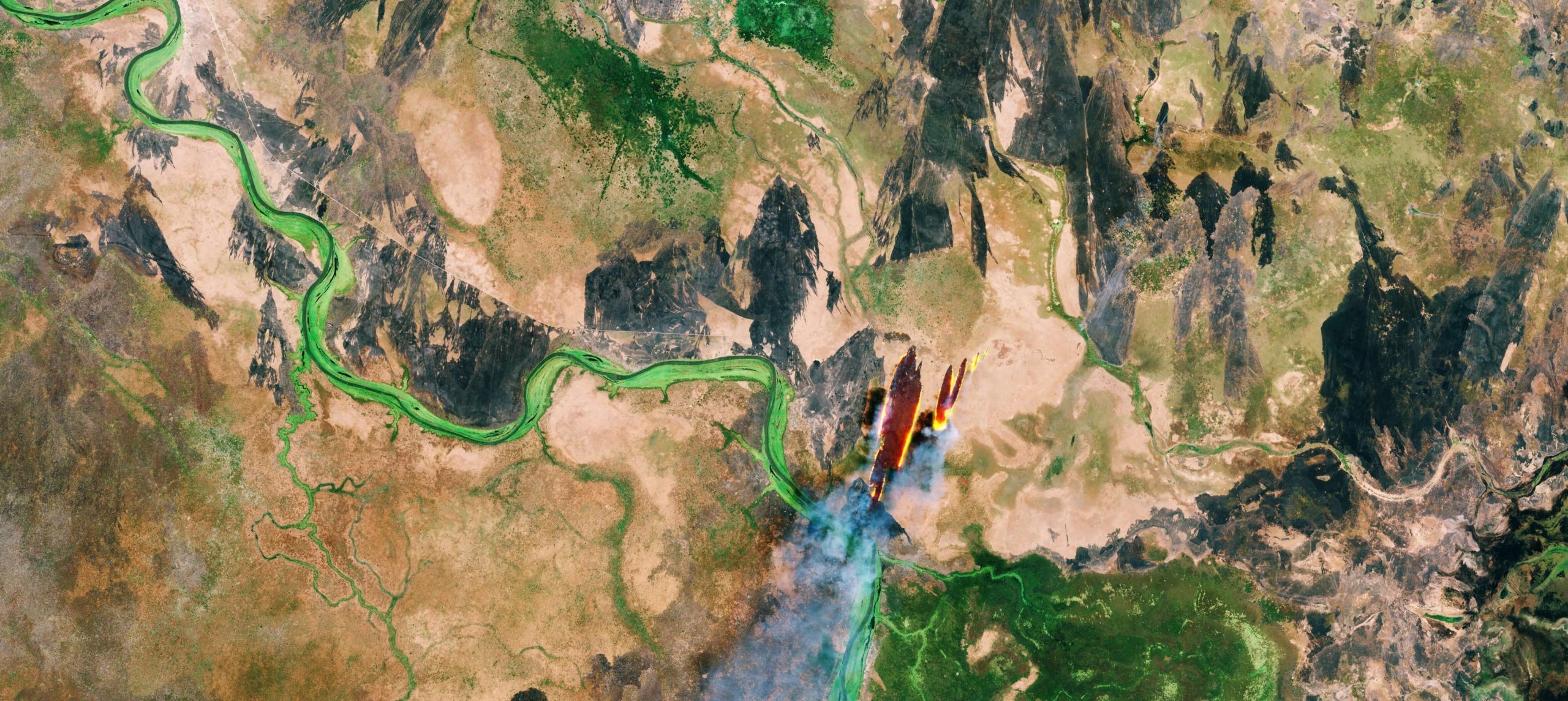 The EO AFRICA R&D Facility  is organizing an online training course on the Advances in Earth Observation. The course was originally intended to be the first in a series of face-to-face (F2F) trainings. However, due to restrictions caused by the COVID-19 pandemic, this course will be held fully in an online mode and participants will be able to connect to all the live sessions from the safety of their home.
The course will consist of theoretical part including introduction to Earth Observation, the Copernicus Programme, refresher on Optical and Radar Remote Sensing, practical hands-on part including exercises on Optical and SAR data processing for variety of applications and an individual project that participants will present on the last day of the course. You will have access to a dedicated cloud processing environment – EO Africa R&D Facility Innovation Lab – to follow the hands-on exercises and exploit the Copernicus Sentinel data and open-source processing tools preinstalled in the environment.
Who can participate?
Space is limited to 25 Participants. Participants will be selected on the basis of their academic background, work experience and motivation to participate. If you are selected you will receive a confirmation e-mail with further information by January 26th, 2022.
Participants should reside in one of the African countries, should have an academic background related to Food Security, Agriculture, Irrigation, Water Management and have knowledge of basic Earth Observations techniques and principles. The work field the applicant is in, should be related to water resources and food security. Young researchers in this field will be encouraged to apply!
Language: English
Schedule:
Each day will consist of a morning and afternoon session with total duration of 5 hours planned to best accommodate participants from different time zones. The sessions will focus on the introduction to the general set-up of the EO AFRICA R&D Facility, introduction to the Copernicus Program, the cloud computing environment, EO data access, Passive and Active Earth observation and data processing including practical hands-on sessions and individual project work. The last session will be spent on the individual project presentations, followed by a closing session. Detailed schedule will be published later.
Morning session – 10:00 – 12:00 CET – 2 hours.
Lunch break at 12:00 – 13:00 CET.
Afternoon session 13:00 – 16:00 CET – 3 hours.
Individual Project:
You will be asked to choose topic of interest (example list will be provided) and will need to research topic, select a study area and data, process and present your results. Support and advice regarding the selected applications will be provided via chat consultations during the dedicated times. The final presentations of the individual projects will be held on day five of the training and will be evaluated. The best presentations will be noted in the certificate of completion.
Certificate of completion:
All participants who will complete the course and present their individual project will receive a Certificate of completion issued by the EO Africa A&D Facility.
Technical requirements:
To participate you will need to have access to a PC/laptop with good internet connection, speakers/headphones and Internet browser installed. It may be necessary for additional SW to be installed so you should also have administrative rights on your PC/laptop. This training cannot be followed on a mobile device or tablet.
Cost: 
Attendance to the training course is free of charge.
More information:
The course is organised in the context of the EO AFRICA R&D. To know more about upcoming face-to-face trainings in this series, visit the EO Africa R&D Space Academy website.
Other resources from EO AFRICA R&D:
– Webinar Series on EO for Water and Food Security
– MOOC on Drought Assessment and Monitoring from Space