7th ESA Advanced Training Course on Land Remote Sensing 2017
September 4, 2017

-

September 9, 2017
Szent István University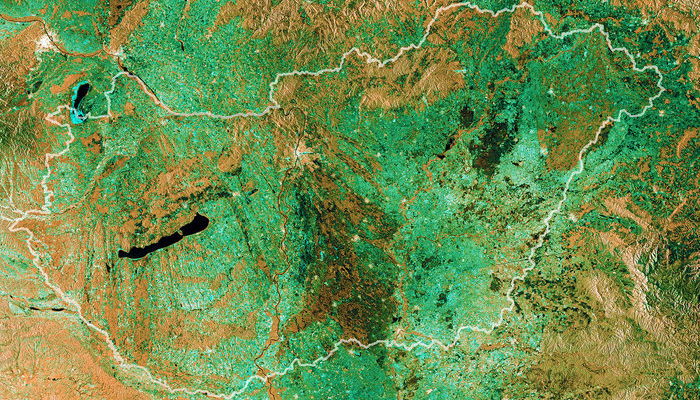 As part of the Scientific Exploitation of Operational Missions (SEOM) programme element, the European Space Agency (ESA) organised an Advanced Land Training Course devoted to train the next generation of Earth Observation (EO) scientists to exploit data from ESA and operational EO missions (e.g. the Sentinels) for science and applications development.
A total of 78 post graduate-level, PhD students, post doctoral research scientists and users from Europe, Canada and from other continents attended the 6-day course, which was held at Szent István University (SZIU), Hungary, from 4 to 9 September 2017.
Objectives:
The Advanced Land Training Course aimed at:
Training the next generation of European and Canadian Principal Investigators (PIs)
Explaining theoretical principles, processing algorithms, data products and their use in applications
Introducing tools and methods for the exploitation of EO sateliite data, in particular the Sentinels
Stimulating and supporting the exploitation of ESA EO and Third Party Mission data for land remote sensing science and applications.
Contents:
The course provided advanced scientific knowlenge on theory and applications of land remote sensing. It was organised around five main components:
Presentation of the Sentinel-1, -2 and -3 missions
Theoretical fundamentals of spaceborne optical, thermal and microwave remote sensing
EO land applications lectures on land use and land cover; change detection; terrain motion and critical infrastructure monitoring; hazards; forest bio-physical retrievals; multi-temporal analysis; flood and standing water monitoring; agricultural monitoring; urban mapping and environment; soil moisture and drought assessment
Practicals using ESA toolboxes for scientific exploitation of EO data
EO data processing and product demonstration for land resources monitoring.
The training course included formal lectures by leading scientists as well as hands-on computing exercises exploiting real data for science and application.
A half-day field excursion involving in-situ and drone observations was held during the week, followed by analysis and comparison of the collected data to satellite data at the end of the course.
Access here below the full programme and training material (both theory and practicals).