The uninhabited coral reef island of Fatu Huku in the southeastern Marquesas Islands is explored in a brand new chapter of the Seafloor Geomorphology as Benthic Habitat (Second Edition) book, published by Elsevier.
The discussion of the relationships between its benthic habitats and morphometry (bathymetry, slope, hotspots, and ecotones) is based on data collected and analyses performed within the Sen2Coral project.
The study combined distinct geomorphic features identified from EO data (including passes, channels, single and triple barrier reefs, fringing reefs, ledge, and bulge) and a digital depth model constructed using water depths and video collected during a field campaign in French Polynesia.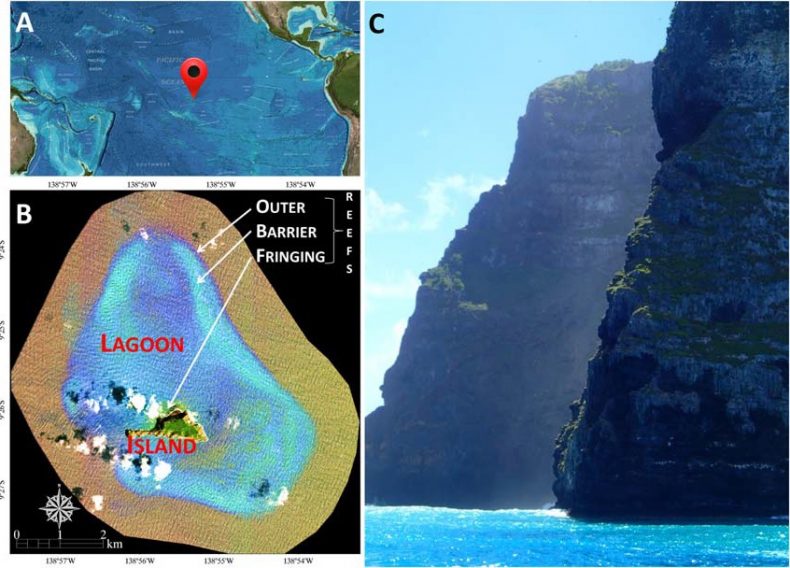 Featured image : Sentinel-2 view of Fatu Huku coral reef island. Contains modified Copernicus Sentinel data (2019)