Summary
Indonesia counts more than 16 million ha of peatland, and a substantial part of these have been converted into plantations (in particular oil palm and acacia) or have been degraded. Both plantations and degraded peatlands are generally drained, primarily through networks of canals.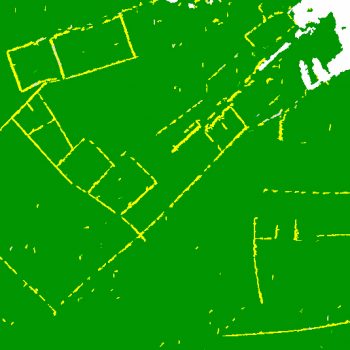 The Indonesian government is committed to improve peatland management and has established the Peat Restoration Agency (BRG) to coordinate its efforts. This commitment includes the rehabilitation of 3 million ha of degraded peatland, blocking 10,000 km of canals and construction of 10,000 dams in the next few years.
SarVision and Wageningen University have developed under the Tropical Peat View project a peat monitoring system to address this large environmental challenge. The system is based on radar imagery and is called the Tropical Peat View monitoring system (TPV). Testing and development were done for the provinces Central Kalimantan and Riau (Sumatra) in Indonesia with the goal to provide support to peat conservation and restoration in Indonesia.
TPV provides information to the Indonesian Space Agency LAPAN, BRG, Ministry of Environment and Forestry (KLHK) and other national and international users and stakeholders. Information is provided on deforestation, forest degradation, development of drainage canals, changes in hydrology, fire and fire damage, through innovative use and integration of multiple Earth observation data sources from the European Copernicus Programme (Sentinel-1 C-band radar, Sentinel-2 optical imagery) and other missions (PALSAR L-band radar, Landsat optical, MODIS thermal imagery).
---