Summary
The ET4FAO project demonstrated the suitability of Copernicus data (Sentinel-2, Sentinel-3 and ERA-5) for accurate and consistent country-wide mapping of actual evapotranspiration (ET) at spatial resolutions ranging from 20 m to 300 m. This was achieved through production of ET maps covering the whole of Tunisia and Lebanon for the year 2019. Validation across 6 field sites located in irrigated and rainfed agriculture resulted in mean bias of 0.3 mm/day. Food and Agriculture Organization (FAO) were engaged throughout the project as the product aligns with their long-term goals of providing earth-observation data for monitoring of Sustainable Development Goal 6 (Clean Water and Sanitation).
https://www.mdpi.com/2072-4292/12/9/1433 – Paper from ESA Sen-ET project (precursor to ET4FAO) which describes the main methodology used in ET4FAO.
All the Copernicus-based ET maps produced during the project for Lebanon and Tunisia are available from the project website. Clicking the (i) icon on the right panel opens a tab with description of the project and the products.
Graphics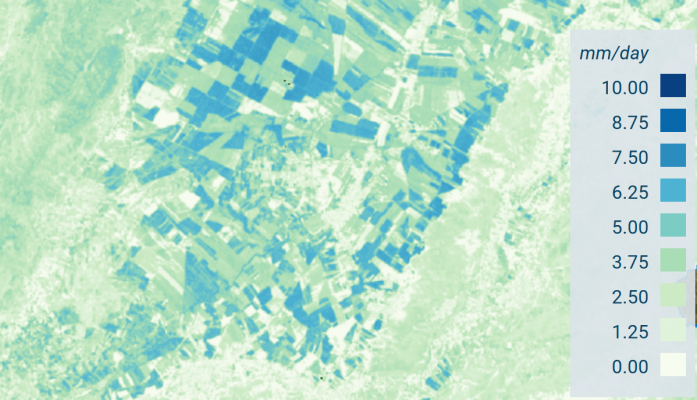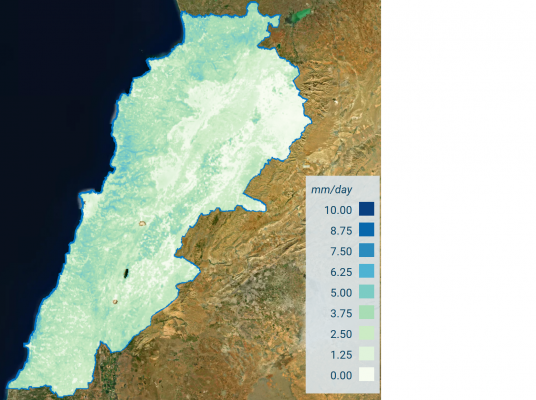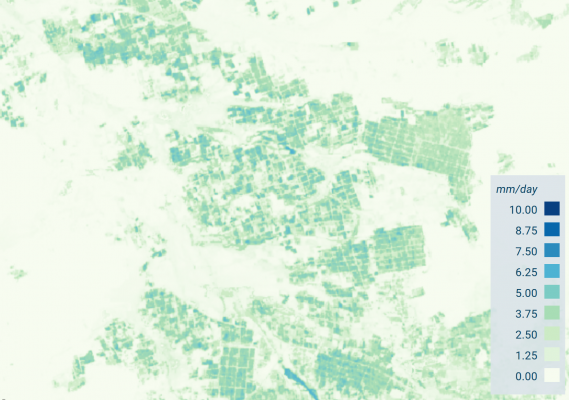 ---