The Alps from Space
June 27, 2018

-

June 29, 2018
Conference Centre 'Villa Blanka' Innsbruck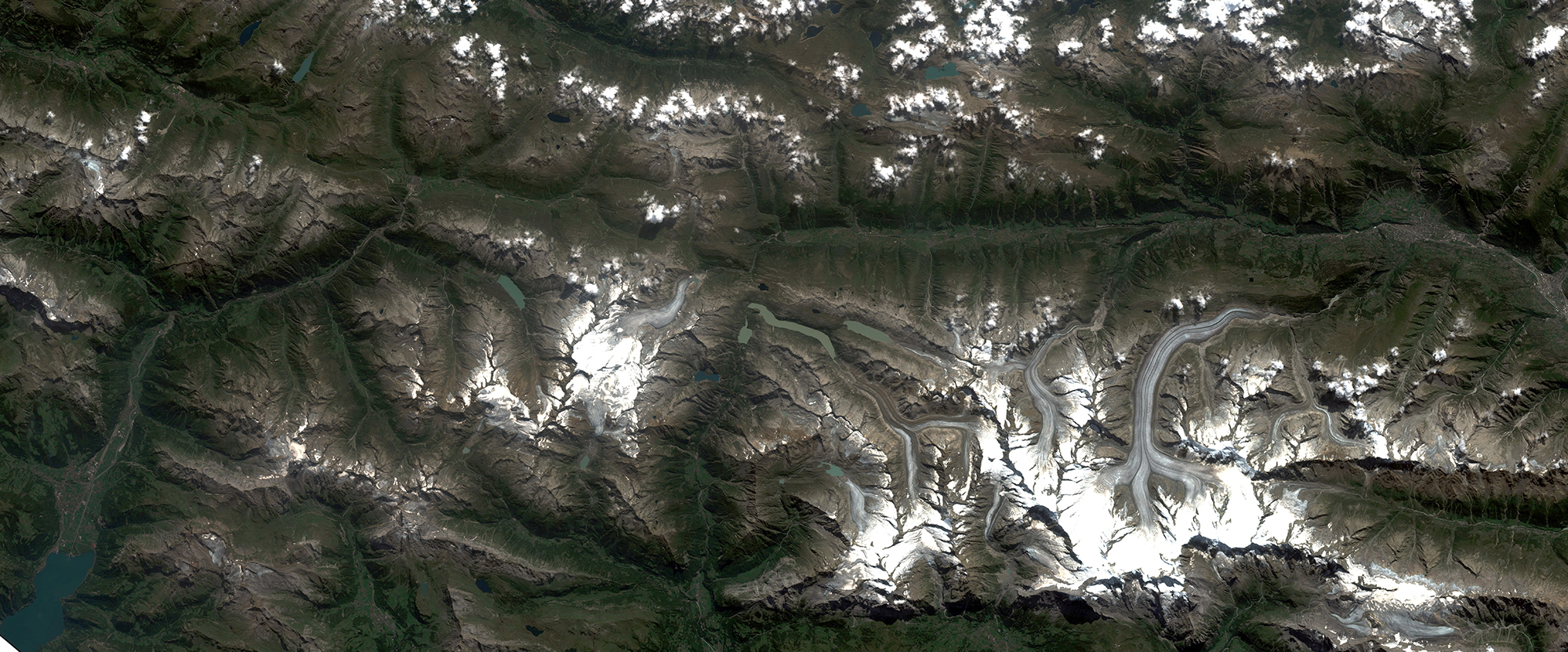 As described in the Alpine Convention, the Alps, with their biodiversity capital, water and wood reserves, are the natural, cultural, living and economic environment for nearly 14 million people and an attractive tourist destination for approximately 120 million guests every year. As explained in the EU Strategy for the Alpine Region (EUSALP) this wider region of 80 million inhabitants is composed of territories with contrasted demographic, social and economic trends and a great cultural and linguistic diversity, and the Alpine States are increasingly interested in identifying common goals and implementing them more effectively through transnational collaboration for (EC report COM(2016)805). The Alps are considered to be the water tower of Europe and are known all over the world for their natural beauty, varied landscapes, rich biodiversity and cultural heritage. From an ecological point of view the Alps belong to the most complex parts of the "System Earth" and are particularly affected by environmental change processes. Especially, climate change more and more leaves its mark on this system and the Alps are sentinels of this evolution.
In this context, Earth Observation (EO) represents an opportunity to support innovative science, applications and information services to face some of these issues, while at the same time acting as a potential catalyst for innovation and growth in the region. We are entering a new era for EO science and applications driven by the step change in observation capacity offered by the Sentinel missions, the opportunities for novel science offered by the Earth Explorer series and the capabilities to accurately characterise long term processes based on existing archives spanning more than 25 years of EO data acquisition. To maximize the full exploitation of this unprecedented ability of space-borne Earth monitoring by the scientific community, industry and the public sector, dedicated research and development efforts are required, as well as data access, processing and analysis capabilities facilitating these efforts and multiplying their results.
The focus of this workshop is to assess the opportunities for EO research and development as well as downstream activities that may be the basis for future ESA investments to address some of the key information needs relevant to the Alpine Region. These opportunities will be framed with respect to emerging Earth science, development of novel applications, testing innovative information services and implementing required upgrades to capabilities to manage and manipulate large data volumes.
The main output of the workshop is a report summarising the main findings and recommendations for dedicated scientific activities, applications development, service innovation and underlying ICT capabilities for a wide spectrum of users. This report will support ESA in defining future investments in EO research and development activities to foster EO innovation in the Alpine Region and launch a dedicated Alpine initiative later this year.