Earth Observation and Big Data for improved financial resilience
November 23, 2020 @ 14:00

-

15:30

UTC+2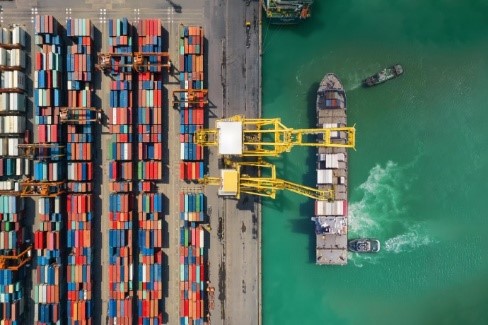 How to produce the right, meaningful and timely information when it comes addressing financial risks? Can satellite tech help us keep track of global supply chains?
This webinar will discuss opportunities and challenges related to earth observation and big data in the context of disaster risk financing, decision-support, anticipatory action, sector-specific loss assessment and loss transmission channels. Solutions, such as systemic risk modeling or convergence of evidence methods, will be discussed with a focus on isolated risks (e.g. flood risk) and compound risks (e.g. COVID19 vs. extreme climate).
It is the first of a webinar series jointly organized by the World Bank Finance, Competitiveness & Innovation Global Practice, together with the European Space Agency's Center for Earth Observation (ESRIN).
Download here the full event description and agenda or directly access registration.
OPENING REMARKS

Caroline Freund

Global Director, Finance, Competitiveness and Innovation (FCI) Global Practice, WBG

OPENING REMARKS

Stephen Coulson

Head of Sustainable Initiatives Office, European Space Agency (ESA)

PANEL MODERATOR

Nicola Ranger

Visiting Business Fellow, Smith School of Enterprise and the Environment, University of Oxford

PANELIST

Clara Ivanescu

GIS Specialist, Geospatial Operational Support Team, WBG

PANELIST

Driss El Hadani

Director, the Royal Centre for Remote Sensing in Morocco

PANELIST

Ekhosuehi Iyahen

Secretary General, Insurance Development Forum

PANELIST

Flavia De Luca

Senior Lecturer, University of Bristol

PANELIST

Matthew Foote

Senior Director, Climate & Resilience Hub, Willis Tower Watson

CLOSING REMARKS

Antoine Bavandi

Senior Financial Sector Specialist, WBG

CLOSING REMARKS

Christoph Aubrecht

Program Coordinator, Global Development Assistance, ESA