Earth Energy Imbalance Assessment Workshop 2023
May 15

-

May 17
ESA-ESRIN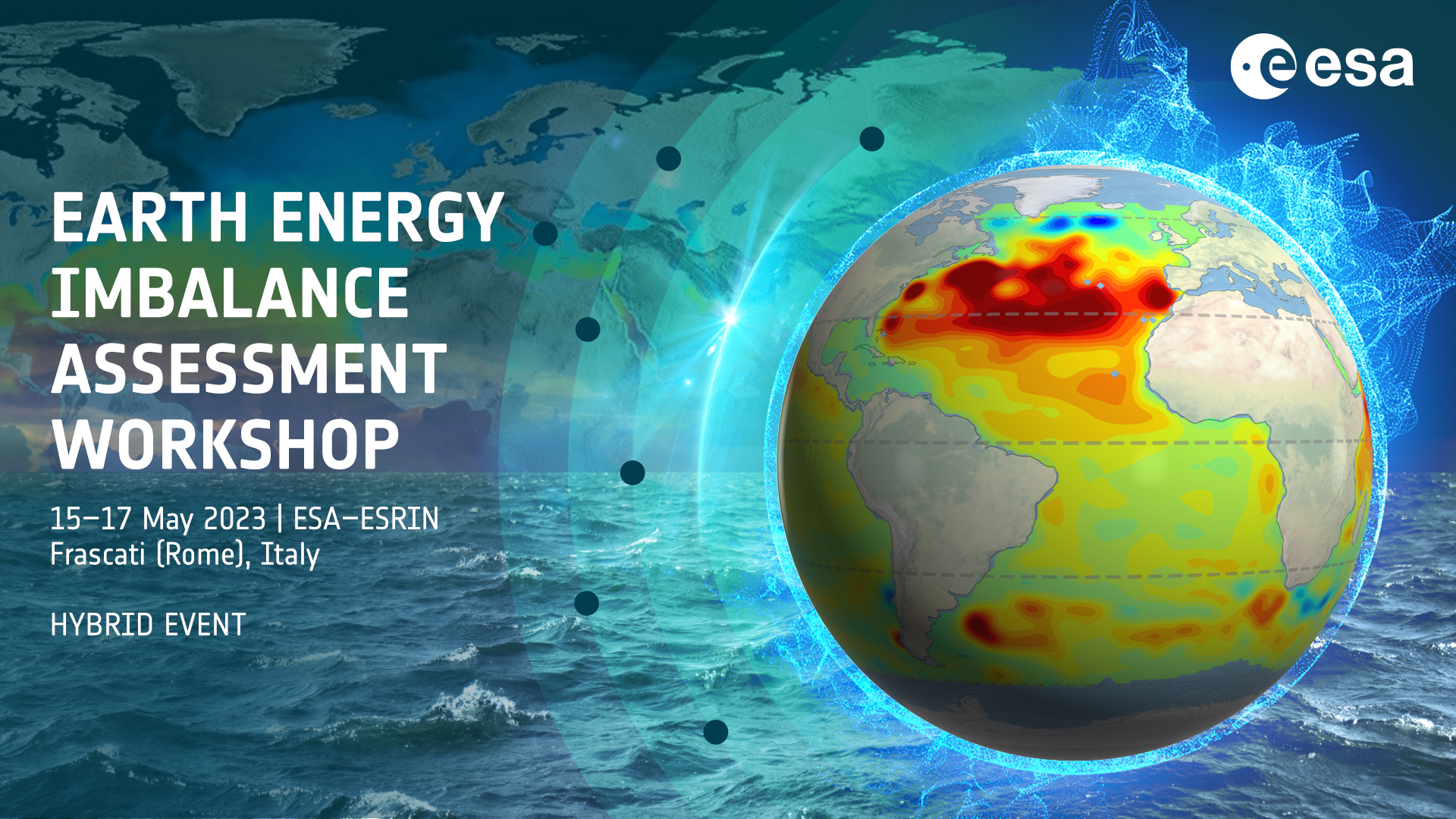 The European Space Agency, in the context of the "FutureEO – Earth Observation Science for Society" Programme, and the World Climate Research Program are organising the Earth Energy Imbalance Assessment workshop, which will be hosted ad a hybrid event at
ESA-ESRIN, Frascati (Rome), Italy, Monday 15 to Wednesday 17 May 2023.
TARGET AUDIENCE
The workshop is open to all interested scientific parties. Scientists from different fields including remote sensing experts, modelers, reanalyses experts and in situ experts are most welcome.
FORMAT 
The workshop will be hosted as a hybrid event at ESA-ESRIN, Frascati (Rome), Italy. The workshop is organised around oral and poster presentations selected by the Scientific Committee.
Why you should come 
The aim of the workshop is to engage a wide community with expertise in radiometric remote sensing, satellite altimetry, space gravimetry, ocean in situ measurements and ocean reanalysis to assess and intercompare estimates of Earth's energy imbalance (EEI) and their time variability and uncertainties.
Topics addressed during the workshop include:
1)      Status of the different EEI records and their associated uncertainty
2)      Sources of uncertainty in different EEI estimates
3)      Causes for the spread in EEI records
4)      Time variability in EEI records including trends
5)      Regional earth energy budget, regional ocean heat uptake, regional ocean heat content
The expected outcome of the workshop is to define an action plan for the future and converge on recommendations from the Scientific Community.
IMPORTANT DEADLINES 
Abstract Submission Deadline: 24 February 2023   ABSTRACT SUBMISSION HERE
Preliminary Programme: 09 March 2023
Registration Deadline: 28 April 2023 at 12:00