Coastal Blue Carbon from Space Forum
May 14, 2024

-

May 17, 2024
International Space Science Institute (ISSI)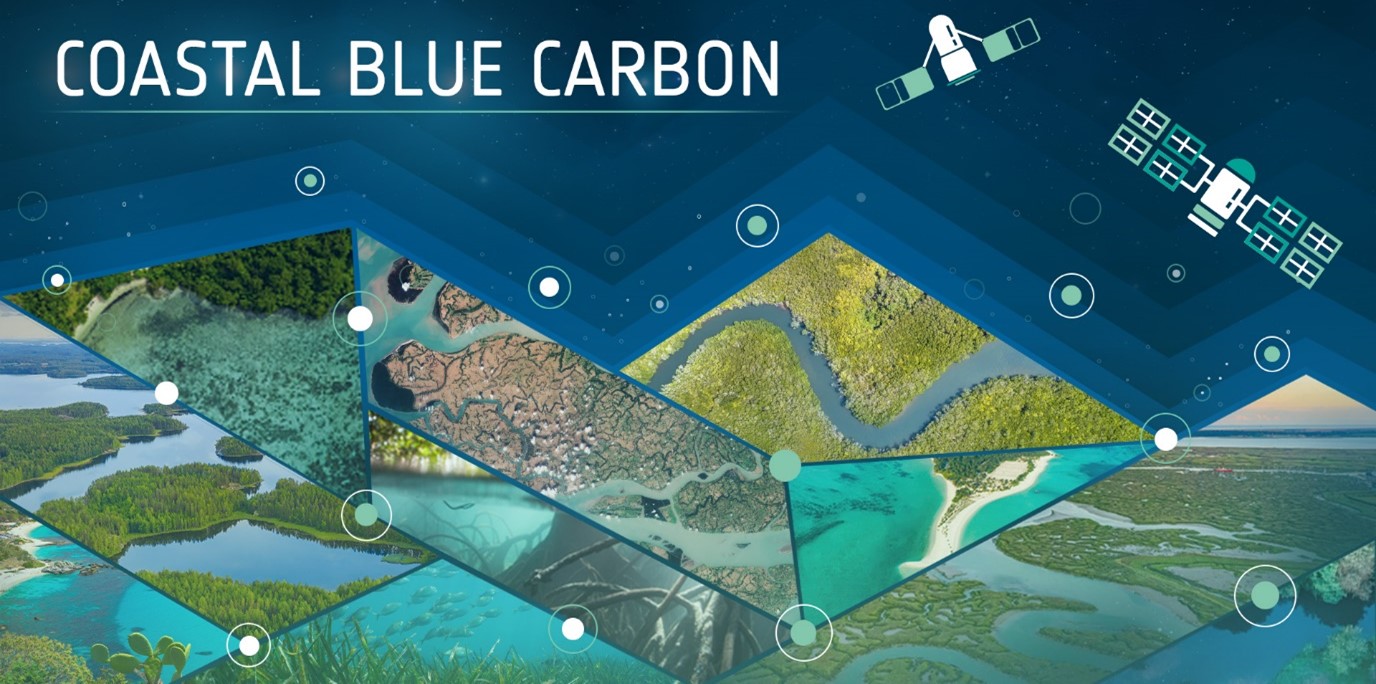 The European Space Agency (ESA) and the National Aeronautics and Space Administration (NASA) are organizing a Coastal Blue Carbon from Space Forum, which will take place at the International Space Science Institute (ISSI, Bern, Switzerland), on 14-17 May 2024.
Coastal Blue Carbon describes the carbon stored in vegetated coastal and marine ecosystems, mostly by seagrasses, mangroves, and salt marshes. When protected or restored, these ecosystems sequester and store large quantities of carbon in both their living biomass (leaves, roots, etc.) and the underlying soil, where it can be stored for centuries to millennia. They are hence an essential piece of the solution to global climate change. On the other hand, when degraded or destroyed, these ecosystems emit the carbon they have stored into the atmosphere, leading oceans to become sources of greenhouse gases.
Space data has the potential to provide key information for a global and sustained monitoring of Coastal Blue Carbon ecosystems. The objective of the Forum is to bring together Coastal Blue Carbon experts from different fields (remote sensing, in-situ, modelling), relevant stakeholders (e.g. Governments, Investors, NGOs, Communities,…) and international initiatives (e.g., the Blue Carbon Initiative, the Global Carbon Projects, the IPCC,..) to discuss the state of the art, challenges and opportunities regarding the use of satellite observation to advance key Blue Carbon priority topics including:
Coastal Blue Carbon Observing System: status, gaps, opportunities.
Impact of external drivers (climate change, aquaculture, pollution, coastal development) on Coastal Blue Carbon.
Coastal Blue Carbon ecosystem preservation and restauration as a Nature-based solution for climate change mitigation.
The economic value of Coastal Blue Carbon.
Tools/Products/Indicators to support policy needs related to Coastal Blue Carbon.
Each topic of the workshop will be covered in dedicated sessions and panel discussions. Recommendations will be collected with the objective to issue a white paper identifying the main gaps and opportunities related to the use of space-born data to support Coastal Blue Carbon science and policy needs. This will include roadmap towards filling the identified research gaps, benefitting the international carbon scientific community at large.
Convened by: Marie-Helene RIO (ESA-ESRIN), Laura Lorenzoni (NASA), Benjamin Poulter (NASA), Clement Albergel (ESA-ECSAT), Alina Blume (ESA-ESRIN), Stephen Plummer (ESA-ESRIN), Sophie Hebden (ESA-ECSAT)