12th Coastal Altimetry Workshop and Training
February 4, 2020

-

February 7, 2020
ESA-ESRIN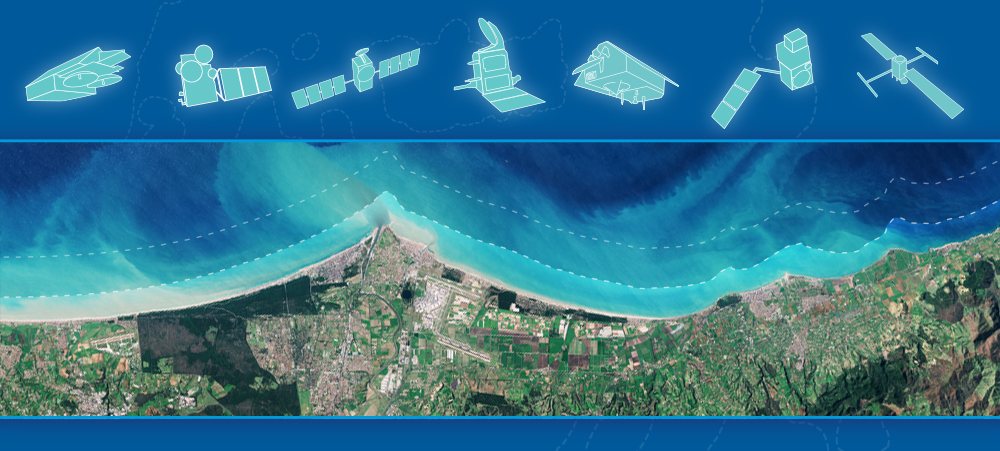 This workshop aims at being a lively forum for a community-led review of the science and applications of coastal altimetry, from data processing through emerging applications to new technologies.
It will include a coastal altimetry training targeted at early career scientists.
Main workshop themes will be:
Technical issues in coastal altimetry, both for conventional and SAR/SARin modes, such as: progress on waveform modelling and retracking, Sea State Bias correction in coastal regions, improvements in other corrections, performance assessment of coastal altimetry, calibration and validation of coastal altimetry data and inter-calibration amongst various missions.
Applications of coastal altimetry data, both for conventional and SAR/SARin modes, alone or in combination with other spaceborne and in situ data and models. This includes the use of data from the various data providers and/or reprocessing initiatives such as SL_cci, SS_cci, CTOH, ALES/ALES+, REAPER, PEACHI, GPOD/SARvatore, SCOOP, Baltic+ SEAL, RACZIW and others from NASA/NOAA and other worldwide space or funding agencies. Possible applications comprise coastal sea level variations, coastal sea state & sea level interactions, coastal currents, coastal wave field, storm surge research, interaction between inland water discharge & coastal sea level and 2D Altimetry in the coastal zone in preparation of SWOT. A key topic will also be the assimilation of data in coastal dynamics and storm surge models.
Synergistic and climate studies. Studies addressing the synergies of coastal altimetry with in situ, model and other satellite data (like SAR, SST, ocean colour) and the integration of coastal altimeter data into coastal observing systems, as well as those looking at climate-scale variations of sea level and sea state in the coastal zone, such as in the ESA Sea Level and Sea State Climate Change Initiative, are particularly welcome.
Training Course Objectives:
Introduce altimetry missions and technologies to a non-expert audience
Present applications for oceanography and discuss challenges in coastal zone altimetry.
Provide a description of existing altimetry datasets.
Present toolboxes and online processing platforms.