Scheduled for November 6-9 at the Austria Center Vienna, the Big Data from Space 2023 conference (BiDS'23) sets a stage for thought leaders, industry experts, and professionals from academia, EU entities, and government. The objective is clear: to engage in meaningful dialogue, reveal user requirements, exchange scholarly and practical ideas, and showcase the advancements in technical solutions and applications across the breadth of space and big data technologies.
Organized by ESA, SatCen, and JRC, and in collaboration with FFG, Austria in Space, and the Federal Ministry of the Republic of Austria, BiDS'23 aims to provide a structured, academically rigorous platform for discussions and exchanges.
Exploring technological impacts on society
This edition of BiDS aspires to not only delve into technologies that facilitate insight and foresight through big data but also to reflect upon how these technologies permeate and affect societal dynamics. Utilizing data from diverse space domains — including Earth Observation (EO), scientific investigations, navigation, and telecommunications — the conference aims to explore how space data can substantiate evidence-based decision-making and regulatory frameworks, particularly addressing societal challenges like climate change and sustainability.
Events and programs
BiDS'23 extends an invitation to practitioners, researchers, and educators to participate and explore the myriad innovations and challenges present in the utilization of space big data. The structured conference agenda is designed to facilitate an environment conducive to learning, knowledge-sharing, and innovation in the area.
Commencing with Satellite events on November 6th, the BiDS'23 platform is crafted to promote an inclusive community where participants are encouraged to contribute and connect. With a community-driven program from November 7th to 9th, the conference aims to cultivate a rich, knowledge-sharing environment.
Your contributions are valued
BiDS'23 also allows avenues for participants to still engage and contribute through Lightning Talks and Birds of a Feather Sessions :
Lightning Talks – Participants are invited to succinctly present their insights and innovative ideas related to big data and space technologies, offering a quick, insightful peek into their recent work or thoughts. Lightning talks sign up will open to registered in-person participants Tuesday 10:30 am.
Birds of a Feather Sessions – Participants are invited to facilitate organic, participant-led discussions on varied topics within the space and big data spectrum. Rooms will be made available during the conference, with a registration system opening a few days prior to its start, enabling attendees to organize sessions on a first-come, first-serve basis. This arrangement not only encourages informal dialogue and knowledge-sharing among participants but also fosters collaborative brainstorming and network expansion in a structured setting.
Networking and exploration opportunities
Additionally, BiDS'23 offers various networking and explorative events, such as an initial Ice Breaker session, a cocktail reception at the Vienna City Hall, an Exhibition and Demo area, a Poster session, and an OSGeo, Pangeo code sprint for collaborative open-source software development.
BiDS'23 serves as more than a conference; it is a medium for engagement and collaborative exploration in the realms of space and big data technologies.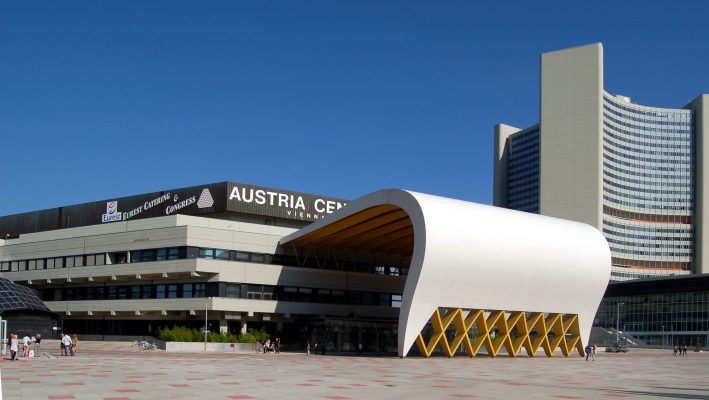 Dates : 6-9 November 2023
Location : Austria Center Vienna
Your participation and contributions are integral to the conference, and we look forward to engaging with your insights and expertise. For detailed information and guidelines on contributing to Lightning Talks and Birds of a Feather sessions, please visit BiDS'23 Website.
Registration closes on October 23rd.