Summary
Information on forest biomass and carbon is in high demand by forestry stakeholders. This project will develop remote sensing based user-centric approaches for forest carbon monitoring, helping to shift economies towards carbon neutral futures.We aim to develop and implement a prototype of a remote sensing based monitoring and accounting platform with consistent results on carbon stock. The platform aims to act as a prototype of an operational system for standardized forest biomass and carbon monitoring, offering:
A selection of statistically robust monitoring methods designed for accurate large-scale and small-scale carbon accounting. This removes barriers that prevent fact-based decision making regarding forest carbon stocks.
Cloud processing capabilities to unleash the potential of the increased volumes of high resolution satellite data and other large datasets.
Forest Carbon Monitoring flyer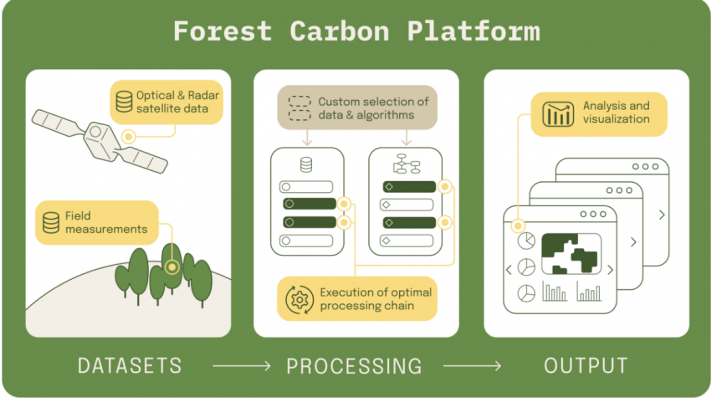 ---