ESA Academy's Earth Observation Remote Sensing Workshop
December 5, 2022

-

December 9, 2022
The ESA Academy Training and Learning Facility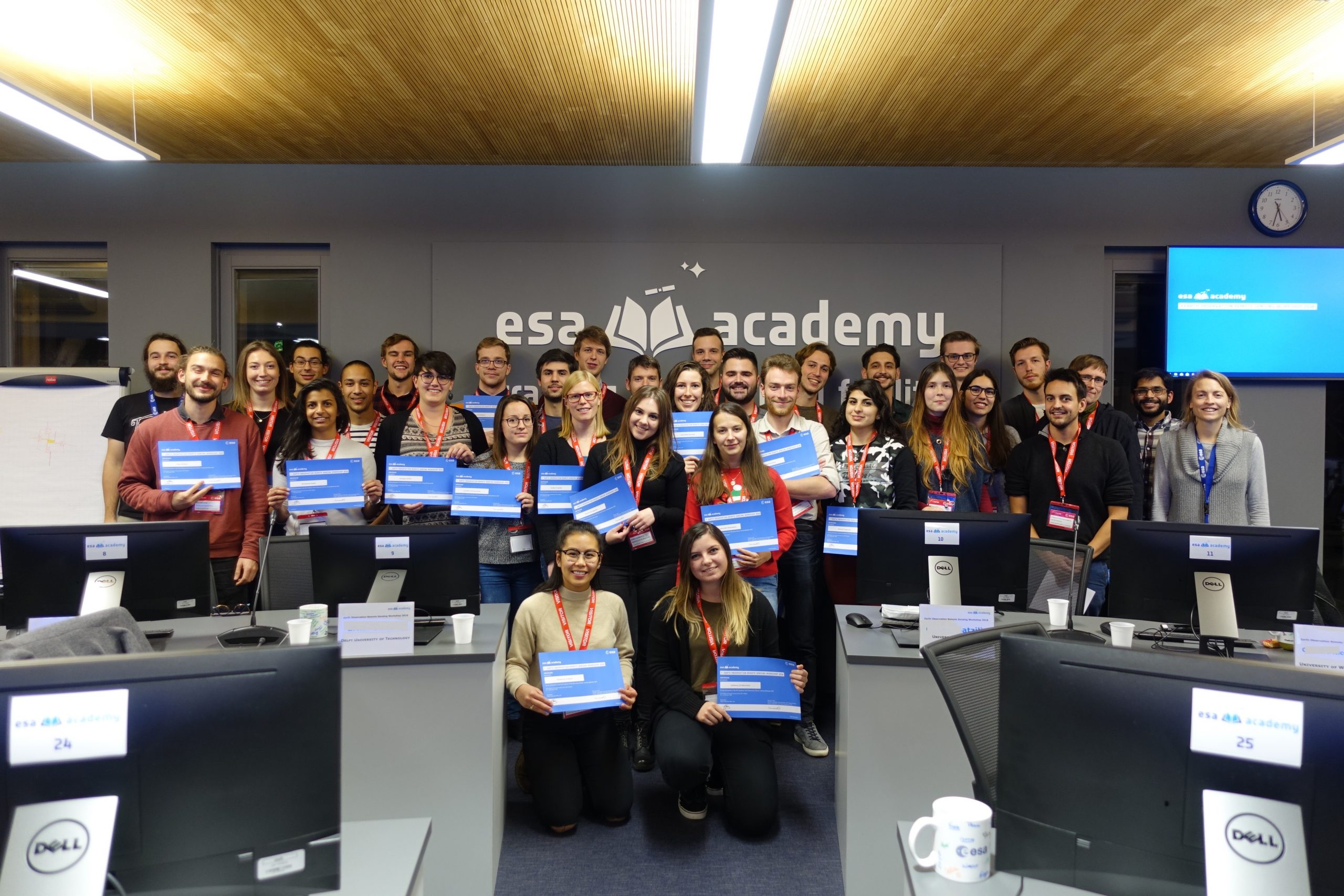 Application deadline is 26 September
The ESA Academy at ESA-ESEC, with support from ESA-ESRIN's Science, Applications & Climate Department, has organised a workshop on remote sensing with the focus on introducing students to Remote Sensing and Earth Observation (EO), and on how they can be used to support and improve our understanding of the world around us.
Content:
During the five-day long course, participating university students will become acquainted with the basics of Remote Sensing (RS), along with an overview of ESA's EO satellite missions. Students will also learn about the science of radar and optical remote sensing, as well as data fusion. Delivered by EO experts from ESA, academic institutions and industry, emphasis will be given to gaining practical skills and putting them to use through group exercises using actual remote sensing tools.
Participants:
The workshop is aimed at MSc and PhD students in an engineering or science subject, who should be at least 18 years old, have limited professional experience in remote sensing, engineering, or space-related work, and be a citizen of an ESA member state, Canada, Latvia, Lithuania, Slovakia, or Slovenia.
Logistics:
The course is free, and student will be sponsored by ESA to cover accommodation and meals, as well as up to 300 Euros for travelling to Belgium.
The course will run 5 to 9 December 2022, in person at the ESA Education Training Centre.
Interested applicants should fill in the application form, upload a motivation letter, CV, and a formal recommendation letter from a university professor, supervisor, as well as a copy of your academic records.
Upon completion of the Workshop, students will be evaluated via an online questionnaire and will receive a certificate of participation as well as a course transcript, allowing them to request ECTS credit(s) from their respective universities.
For all information in more detail, the programme of the course, and to apply, see the official website.
or, for more information, please contact tlp@esa.int.